(The "Dr. Chaps" crazy train rolls on – Promoted by Colorado Pols)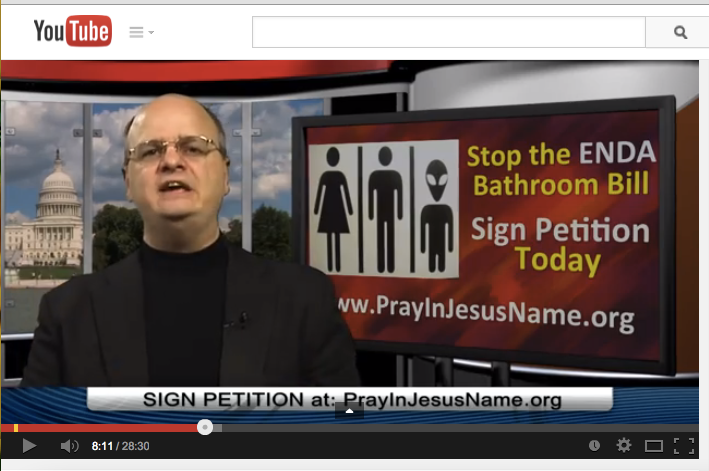 Most people do not go into a public bathroom worrying about the history or habits of the person in the next stall. Most people use bathrooms for the usual purposes, and move on with their lives. Not Gordon Klingenschmitt, House District 15 candidate. Mr. Klingenschmitt seems to be obsessed with the demons lurking in bathrooms.
In yet another of Klingenschmitt's jaw-dropping videos, Gordon Klingenschmitt, Republican candidate for House District 15 in El Paso County, Colorado, claimed that ENDA (Employment Non-Discrimination Act) will provide an opportunity for demonic aliens to sexually assault females in bathrooms nationwide.