(Promoted by Colorado Pols)
A recent column in the Glenwood Spring Post Independent is correctly titled: "Clock ticking on greater Sage Grouse decision," and it discusses how even though Congress attempted to defund efforts to protect the species, the federal government is compelled and still on track to make a decision on listing the bird under the Endangered Species Act by this September. Indeed, the clock is ticking.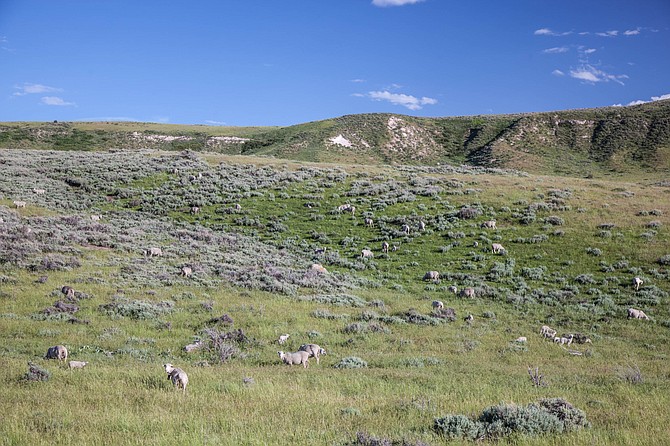 But despite this, there is also hopeful news lately on the grouse, at least some signs of progress toward gains in meaningful and on-the-ground protections for this unique and important species.
First, tangible measures to protect the grouse are being put in place on private lands through conservation agreements. The Colorado Cattlemen's Agricultural Land Trust recently completed a conservation easement on one of the largest working ranches in Northwest Colorado. Multiple partners contributed to the protection of 16,000 acres of key sage grouse habitat on the Cross Mountain Ranch in Moffat County, close to Dinosaur National Monument, as reported in the Steamboat Pilot:
In the easement document, reasons for conserving the land include a desire to preserve Moffat County's infamous wide-open spaces. More importantly, it preserves thousands of acres of dense Greater sage grouse habitat.

Tim Griffiths, national coordinator for the Natural Resources Conservation Services' Sage Grouse Initiative, said this particular parcel should be able to help conserve about 5,000 Greater sage grouse birds.

He also said the biggest threat to the Greater sage grouse species is fragmentation and conserving this piece of land creates a quarter-million acre checkerboard of public and private conserved land woven together.

"We just removed the threat of fragmentation in the one place in Colorado that has more birds than anywhere else in the state," Griffiths said.
This tangible progress is being made through the partnerships of nonprofit organizations like the Colorado Cattlemen's Agricultural Land Trust, which secured the Moffat County agreement, with state agencies like Colorado Parks and Wildlife and the federal government programs, like the Sage Grouse Initiative.