Fresh from the recalls of Senate President John Morse and Senator Angela Giron, Jennifer Kerns, spokeswoman for Basic Freedom Defense Fund, (BFDF)said September 15 on the Breitbart Sirius XM channel "We won and now we want more." What more do they want?
Depends whom one asks, but at a minimum, BFDF wants to repeal the new gun laws which restrict magazine size, require gun buyers to pass a $10 background check before purchase, and restrict known domestic violence offenders from buying guns.
Basic Freedom Defense Fund (BFDF) and Pueblo Freedom and Rights (PFR) have jointly sent out a questionnaire to all state legislators, and all candidates for state office, which asks:
Will you vote for a repeal of Colorado's new gun laws if given the opportunity in the 2014 legislative session? ___ YES or ___ NO
Would you support a Ballot Initiative that would repeal Colorado's gun laws? ___ YES or ___ NO
Jennifer Kerns, whose Twitter IDs include California party girl, and Kstreet Kerns, aka Limbaugh imitator, aka Spokeswoman for BFDF, says that BFDF planned to publish the results of this survey Oct 1. The survey has not yet been published, which brings up the question:
Are legislators and candidates answering , or refusing to answer?
At least one of the "pro gun rights" organizations following this thinks that legislators are refusing to answer, and plans to put on a little more pressure. KeithC, a poster at Firemission, writes:
UNCONFIRMED rumor mill is that Dudley is pissed about "competition" and is pressuring "his Republicans" to not reply.
"Dudley" would be Rocky Mountain Gun Owner (RMGO) lobbyist Dudley Brown, here shown declaring intent to sue to overturn the existing gun legislation. If RMGO and BFDF/PFR are fighting over whose "territory" Republican legislators inhabit, and whether direct lobbying after publicizing survey answers (BFDF/PFR), or a lawsuit challenging the law's constitutionality (RMGO) is the right way to go, that will certainly be highly entertaining for everyone to the left of "way out on the right wing fringe".
Back to the BFDF questionnaire that is somehow not getting enough responses to publicize the results:
Is the purpose of BFDF's questionnaire simply intimidation, the "wave of fear" Caldara bragged about? I think that the answer to the second question is definitely yes. Are legislators being intimidated? We'll see. Their reluctance to return questionnaires is promising.
We have already seen Caldara's prediction coming to pass, in that "Recall Madness" is again aimed at 7 year veteran state Senator Evie Hudak. Other Senators may also be targeted.
In the seemingly never-ending quest to prevent or repeal any meaningful gun-limiting legislation ever, NRA lobbyists seem to have overlooked the tendency of human beings to compete over territory. Which is going to be the preferred strategy, recall, repeal, or lawsuit? Who's going to get to take the credit? Who's in charge, anyway?
Republican chairman Ryan Call is trying to dial things back a bit, asking Republicans – gasp! – to wait until the next regular election to unseat a Democrat. Unfortunately, that seems way too moderate and sensible for these people. Call is being savaged by his own base.
They want more! More guns! Fewer gun laws! No, fewer Democrats! More Republicans! Lawsuits! Recalls! Repeals! Everybody join in!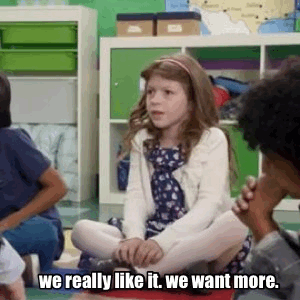 Break out the popcorn, people. It's going to be a long run-up to 2014.